IAS Value Checking System
Posted in: 05-22-2011 by: shaw
With the release of Speed Stone, players will have chances to add more IAS attributes on your equipments.
But the total IAS attributes must be kept within bounds. Players can click 'Help' button to check your IAS Value.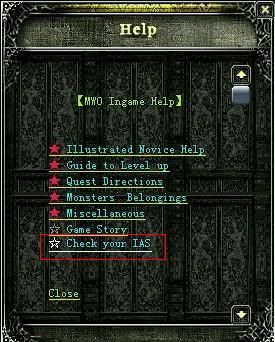 What is IAS Value?
IAS Value is a reflection of attack speed, numerically indicating the consuming time of your attack. When IAS value is below 255, your added IAS effect will be on the decline.
Example: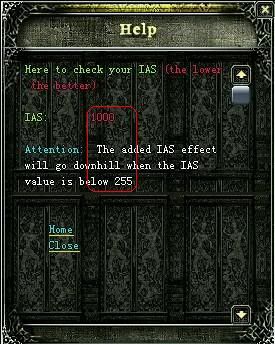 As the picture shows, the player's IAS value is 1000. See 1000 > 255, it means you have a big space to improve your IAS attributes. However, once your IAS value is closer to 255, you need to be more careful when using Speed Stone, so as to aviod your added IAS effect going downhill.





MWO Team